Providing the public with the most accurate and up to date information and qualified criminal defense attorney listings in their state to represent them.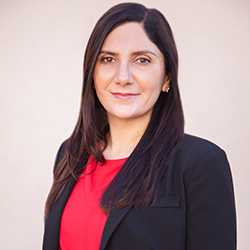 Charter Member
Allyson Rudolph practices criminal defense and represents clients throughout Southern California. Allyson understands that being charged with a crime can be a trying experience. In every case she handles, Allyson minimizes the stress of the legal process on her clients and their families.
Ms. Rudolph and her legal team understand the personal nature of criminal law. Allyson knows that every case is unique. She works closely with her clients to help them achieve their legal objective. Ms. Rudolph customizes her approach in each case and works diligently to obtain the best possible outcome for her clients.
Allyson Rudolph has consistently obtained favorable results for her clients through aggressive representation and intelligent defense. Allyson gives her clients the compassionate support they deserve. She keeps all her clients informed about what is happening in their cases. Her success reflects her devotion to her clients' interests.
Allyson attended the University of Southern California for her undergraduate degree and Chapman University School of Law for her juris doctorate degree.