Providing the public with the most accurate and up to date information and qualified criminal defense attorney listings in their state to represent them.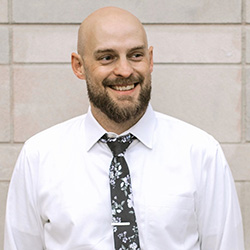 Charter Member
Casey Krizman is a former Public Defender and also worked for the District Attorney. Casey's unique experience allows him to prepare individualized defenses from every angle. He fights for your rights from the first meeting until your case is finished. He combs through the evidence, attacks the prosecution's case, and sees to the details before, during, and after the courtroom.
A Colorado native, Casey graduated from the University of Denver Sturm College of Law where he was a member of the school's prestigious National Trial Team. He received his bachelor's degree in Government and World Affairs from the University of Tampa. In his free time, Casey competes as an endurance runner and coaches trial advocacy for a Denver-area high school.
Prior to being admitted to the Colorado Bar, Casey clerked for renowned defense attorneys Michael S. Axt and Randy C. Canney.
Licensed:
State of Colorado
United States Federal Court – District of Colorado
Memberships:
Colorado Criminal Defense Bar
Colorado Bar Association
Denver Bar Association
Arapahoe County Bar Association