Providing the public with the most accurate and up to date information and qualified criminal defense attorney listings in their state to represent them.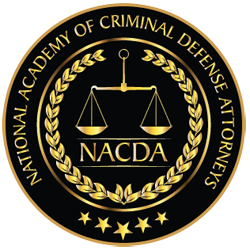 Jeremy M. Saland
52 Duane St., 7th Fl.
New York, New York
10007
212-312-7129
www.salandlaw.com
Charter Member
Jeremy Saland is a Manhattan based criminal defense attorney representing clients in all stages of the criminal process from investigation and arrest through litigation and trial. In doing so, Jeremy handles cases throughout New York City as well as many suburban municipalities and counties including Westchester and Rockland. Before launching his criminal defense law firm, Jeremy served as a prosecutor for more than seven years in the Manhattan District Attorney's Office and as a Town Prosecutor in Westchester County for five years. Currently, Jeremy is a board member for the Manhattan District Attorney Association, the alumni organization of the office. In addition to dedicating his law practice to criminal defense, the Top National Trial Lawyers honored Jeremy as a top 100 trial lawyer and his blog, the NewYorkCriminalLawyerBlog.Com, won the Expert Institute's as Top Criminal Law Blog.
Whether charged with an embezzlement related Grand Larceny, a felony Assault, DWI, or a misdemeanor Forged Instrument offense, Jeremy has routinely secured favorable resolutions for clients. In fact, Jeremy has obtained results for clients ranging from non-charges and non-criminal dispositions to securing acquittals at trial. An advocate in every sense of the word, Jeremy has countless positive reviews attesting to his skill, knowledge and experience.
Jeremy prides himself on his diligence and preparation. He is available any time during the day or evening for those in need of counsel.