Providing the public with the most accurate and up to date information and qualified criminal defense attorney listings in their state to represent them.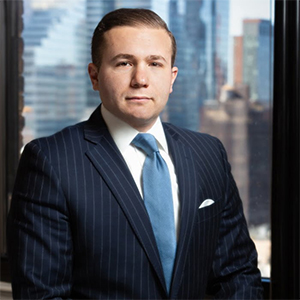 Joseph M. Caldarera
299 Broadway, Suite 1400
New York City, New York
10007
718-878-3781
www.tsiglerlaw.com
Charter Member
Prior to joining the Law Offices of Robert Tsigler, PLLC, Mr. Caldarera served as an Assistant District Attorney at the Brooklyn District Attorney's Office. While serving as a prosecutor, Mr. Caldarera prosecuted hundreds of crimes including but not limited to violent crimes, drug crimes, sex crimes, domestic violence and weapons charges. Mr. Caldarera was also assigned to the Special Victims Bureau, where he prosecuted and investigated hundreds of sexually based offenses and crimes against children.
Mr. Caldarera's experience as an Assistant District Attorney provides him with a first hand understanding of how prosecutors build and develop their cases, which is essential to knowing how to build a strong defense.
Mr. Caldarera received his Juris Doctorate from Brooklyn Law School, where he was a member of Brooklyn Law School's moot court honor society, trial team. Mr. Caldarera received his B.A., in Government and International Politics from George Mason University.
Mr. Caldarera fights to ensure justice and due process for all persons accused of wrongdoing. Mr. Caldarera's dedication to fighting tirelessly to achieve the best possible outcome for every one of his clients sets him apart from other criminal defense attorneys.
Mr. Caldarera was born and raised on Staten Island, where he is actively involved in his community. He is a member of the Columbian Lawyers Association.