Providing the public with the most accurate and up to date information and qualified criminal defense attorney listings in their state to represent them.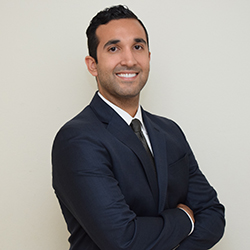 Kevin Moghtanei
451 S Brand Blvd Ste 202
San Fernando, California
91340
818-225-5323
www.dcdlaw.com
Charter Member
My name is Kevin Moghtanei, and I am the principal attorney at DCD Law.I founded DCD Law to provide top-notch DUI & criminal defense to the San Fernando Valley and greater Los Angeles area. I am a native Angeleno, born and raised in the San Fernando Valley, and I am proud to serve my community at the highest level.
The "DCD" in DCD Law stands specifically for DUI & Criminal Defense Law. DUI and criminal defense is 100% of my practice. Nothing else. DCD Law is committed to serving you and your loved ones. I myself handle all of my cases personally, and I am always easily accessible to my clients. From day one, I give clients my cell phone number so that I can be most accessible even when out of the office. As most of my clients will tell you, I will always call or email back without delay.
As a defense lawyer, I understand the difficult time you and your family may be experiencing while going through a case. I see this every single day. There is never a case too small, and no case too big. I believe in building strong relationships with clients, where trust and constant communication are the pillars of our professional relationship.
My hope is that after meeting with me, you will see that my commitment to your case is unparalleled. No matter how many fingers are being pointed at you, I will be at your side the whole way. Fighting for YOU.