Providing the public with the most accurate and up to date information and qualified criminal defense attorney listings in their state to represent them.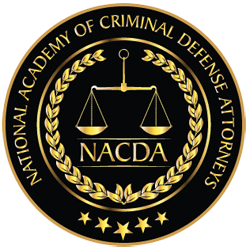 Charter Member
Nicholas Wooldridge wins at life as well as in the courtroom. In the middle of Sin City, Mr. Wooldridge has carved out a niche in criminal defense. His style is reminiscent of legal luminaries like F. Lee Bailey combined with the folksy charm of Matlock.
Since (insert year here), he has advocated for individuals accused of federal crimes and high profile cases.
A pre-eminent part of the Top 40 Under 40, Mr. Wooldridge has consistently exhibited high levels of expertise, unprecedented trial outcomes and influence in the legal profession.
While admired by peers, the courts, and law enforcement, Mr. Wooldridge gets high praises from his patrons — the grading standards with which he is most gratified.
Working with his colleagues, Mr. Wooldridge has served some of the nation's leading infamous criminal cases embracing international cybercrime and issues related to the Boston Marathon bombing.
As well as high-profile cases, Mr. Wooldridge also represents defendants indicted for sex crimes, drug crimes, violent crime, white-collar crime, and those charged with federal level crimes.
Mr. Wooldridge relocated to Las Vegas from the concrete jungle known as New York City. Mr. Wooldridge practiced law in New York for over ten years and became the attorney-of-choice for individuals involved in high-stakes — and high profile — cases. His prominence for stellar achievement is equaled only by his reputation for client relationships that build consumer trust.
A graduate of Boyd School of Law, Mr. Wooldridge was mentored by Lawrence Wishart and has continuously demonstrated skill in national and international cases.
"I believe my job is to be an advocate for anyone caught in a web created by the criminal justice system." ~~ Nicholas Wooldridge