Providing the public with the most accurate and up to date information and qualified criminal defense attorney listings in their state to represent them.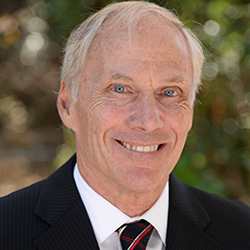 Charter Member
Rich spent five years as a member of the Navy SEAL Team where he learned the importance of teamwork, creative solutions to seemingly impossible situations, and that giving up is simply not an option.

The next 18 years were spent competing in aviation sports on a world class level. His first world records came in sky diving, competing with a United States National Championship team. Rich set numerous records in hang gliding, and was a leader in learning how to fly long distances and race hang gliders. During those years, Rich designed parachute and hang gliding equipment, and worked on several innovative aircraft projects. Rich has won national championships in sky diving, hang gliding, and swimming, and he has been a triathlon All-American

During the 1980's, Rich became addicted to drugs that ended with him going to prison. He was released on a successful appeal. During that ordeal, Rich learned that addiction and criminal charges could happen to anybody, and found ways to move forward when things seemed hopeless. Today, his clients often feel they are better represented through these types of circumstances because Rich had been in their shoes and understands what they are going through. Rich treats clients with the dignity and respect that should be given to all, regardless of what they have been accused of doing. Rich's past often motivates clients to become successful despite having made mistakes. Three of Rich's clients who were serving life terms in prison have gone to law school.

Rich began his legal career with the Orange County Public Defender's Office and quickly started writing legal briefs that resulted in published opinions. After leaving the Public Defender, private practice that included taking appointments from courts enabled Rich the flexibility to take on causes, the first one was changing California's parole system. One of Rich's current "projects" is trying to change how youthful offenders are treated by the courts and Board of Parole Hearings. Some of these cases involve getting sentences changed that were as severe as life without the possibility of parole to actually getting some of these clients out of prison.

One case that demonstrates how Rich can be innovative and will not give up was a case where one of Rich's former clients had her parental rights terminated and her daughter was adopted. After ten years (and following Rich's advice), the adoptive parent became the target of CPS. After filing motions that had never been filed before, the birth mother was able to adopt her own daughter and the family was reunited. This was the only case in California to achieve that result, normally termination of parental rights is permanent.